Before I had Liam, I did some research on how to do gel nails at home! I knew it would be hard to make it out as often as I would like to get my nails done, so I figured why not try and do it myself! It actually turned out to be super easy and honestly, so much cheaper! I even do my own toes too!
What You'll Need:
1. Gel Lamp
I have an OPI Lamp, which was more expensive, but I cannot find them anywhere now except for eBay!
2. Nail Files
Any nail file will do! Also if you can get a buffer block like this one below, it will be easier!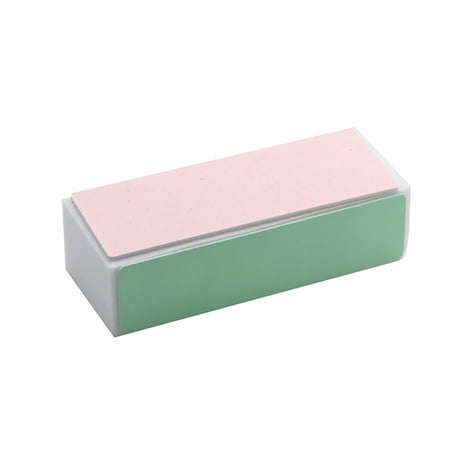 3. Base and Top coat polish
I use both the OPI and Gelish! I think they've worked the best out of all the ones I have tried. I posted the links to each one- some at better deals than others. They are hard to find sometimes since you have to have a license to purchase from a beauty supply store!
4. Gel Color- Your Choice
The DND color is my favorite because it comes with the gel color and the regular polish color! More bang for your buck! I personally think it lasts longer too! I've linked some of my favorite colors above!
5. Nail Polish Remover!

Any kind is fine! :)
How To:
Trim and file your nails as you please!
Use buffing block or nail file to file all over the nail-just through the first layer so that your nail isn't shiny anymore.
Paint the base coat all over your nails and cure under the light for 1-1.5 minutes
Paint gel color all over your nails and cure for 1-1.5 minutes. Do as many layers as it takes to get the look you want. Just make sure every layer is thing so your nails don't get too think on top.
Apply top coat and cure for 1-1.5 minutes.
Wipe off tacky layer of nails with nail polish remover!
File as needed! Sometimes the polish sticks out from your nail if you painted on too much, all you have to do is file it down! Thats it your done!